Tried-and-tested products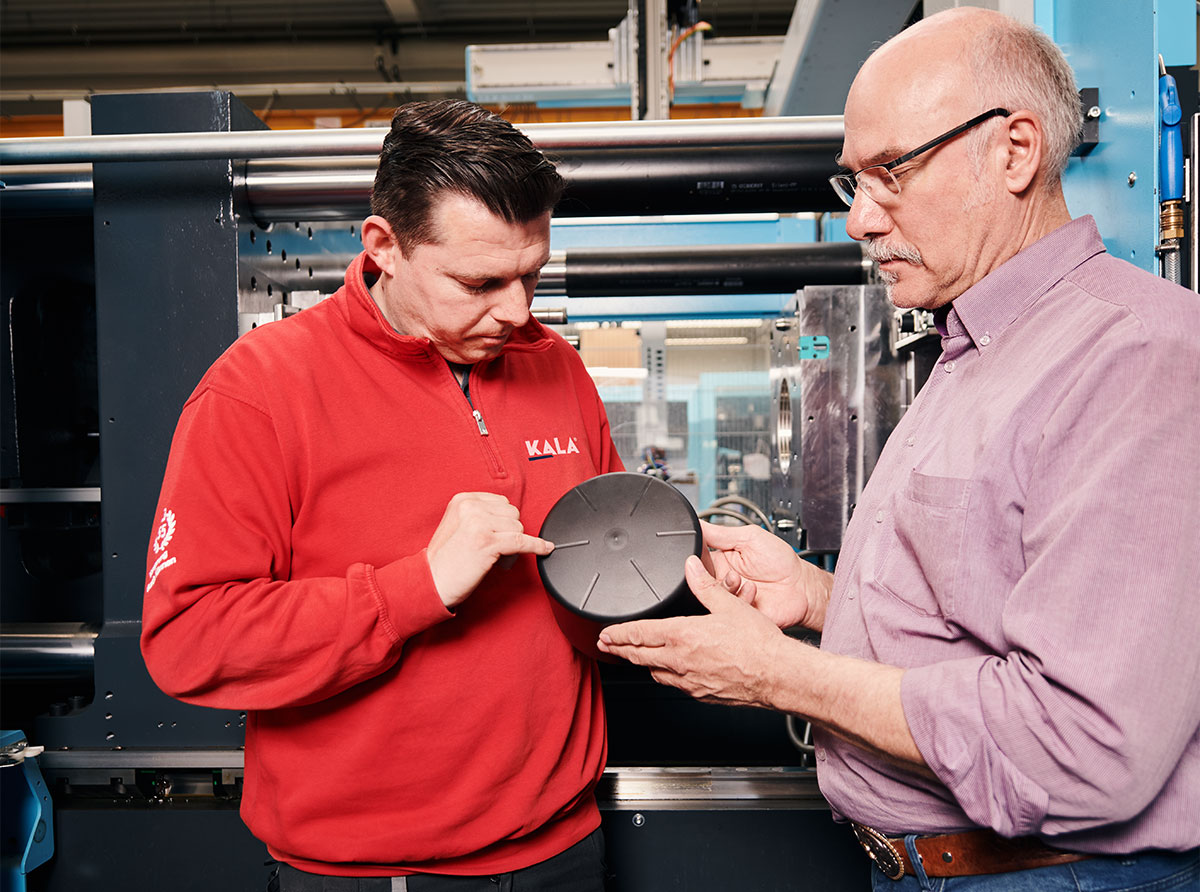 Tried-and-tested products
We get our inspiration from the most important source of all: our customers, the users of our products. Here's how we create our products: We first convert a strong concept into sketches, resulting in the initial technical design and perhaps also a prototype, made possible and cost-efficient by state-of-the-art technology such as additive manufacturing.
Prototype testing: You'll never know until you try.
Our team of experts test the prototypes to quickly discover whether we're on the right track: Any weak points in terms of processing and handling can be detected far quicker in practice. Once our site equipment experts have granted their seal of approval, the new product goes into production. Customer satisfaction is consequently guaranteed when using KALA quality products.