Join the KALA team: Your benefits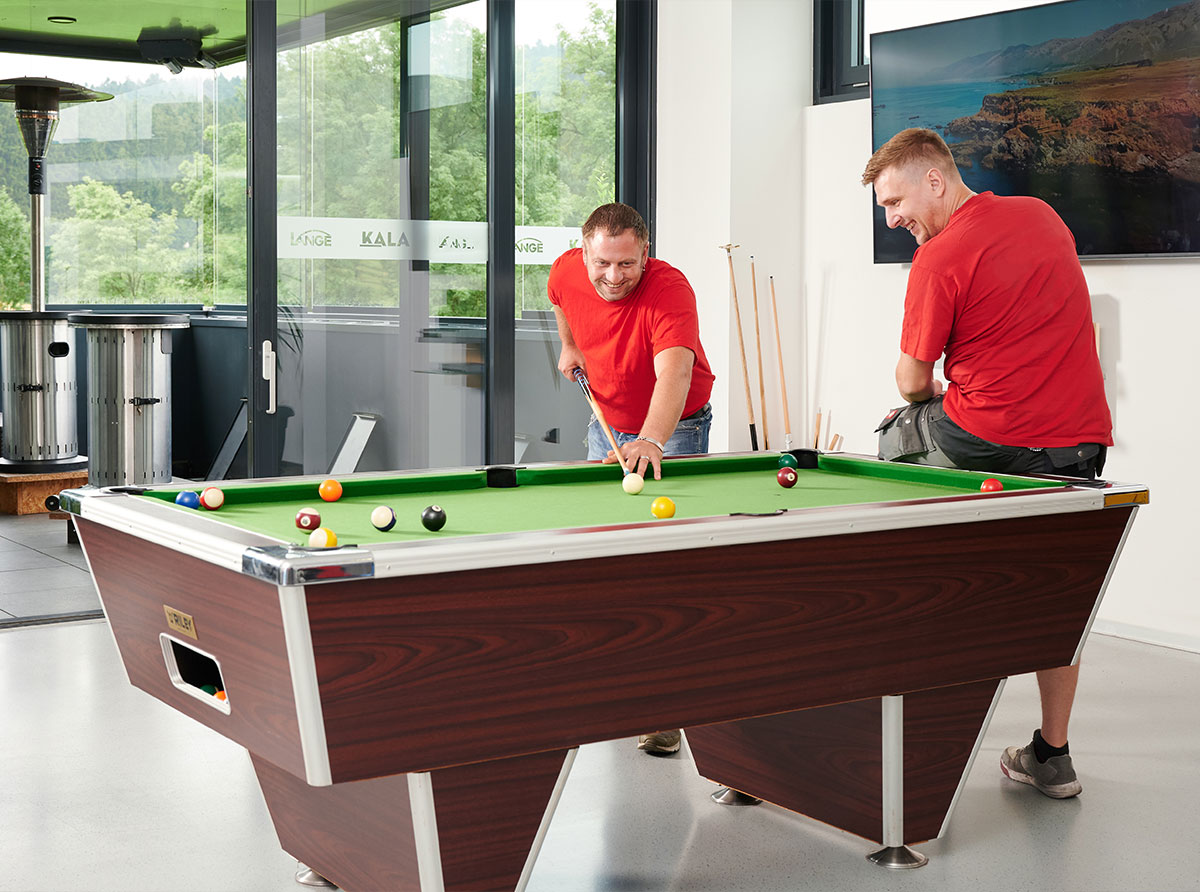 Join the KALA team: Your benefits
Needless to say, we pay our staff fairly. Although there's never a dull day at KALA, nobody comes to work just for fun. We have far more to offer than just good pay and fun at work. We don't just want to attract the best applicants, we want to establish long-lasting working relationships with them.
Familial, collegial, on equal terms
A positive work environment is a key driving force behind success – both for companies and employees. We highly value the familial, collegial atmosphere at KALA. It's important that we do our bit to help our employees develop: We offer training, varied work, after-work events and other additions such as a wellness area to promote career progression. We also offer free drinks and fresh fruit to round off the feel-good work environment.