Function
This forced ventilation attachment significantly speeds up the dehumidification of roof systems planned for refurbishment. As an extension for cold roof fans, the Ventalu forced vent generates negative pressure through wind propulsion to provide efficient ventilation of the roof system and consequently significantly contributes to dehumidification. The extraction fan is capable of achieving a high air flow and protected against driving rain and snow.
Material
The Ventalu extraction fan attachment is made from top quality aluminium alloy.
Versions
Accessory suitable for
Technical information
refurbishment fans
D 125 mm (DN 125)
D 160 mm (DN 150)
Package units
Supplied in cartons, each containing 1 unit
Tailored to meet your requirements
Do you have any questions or require a customised version of this product? Talk to our team of experts! We'll discuss the available options with you to see how we can help!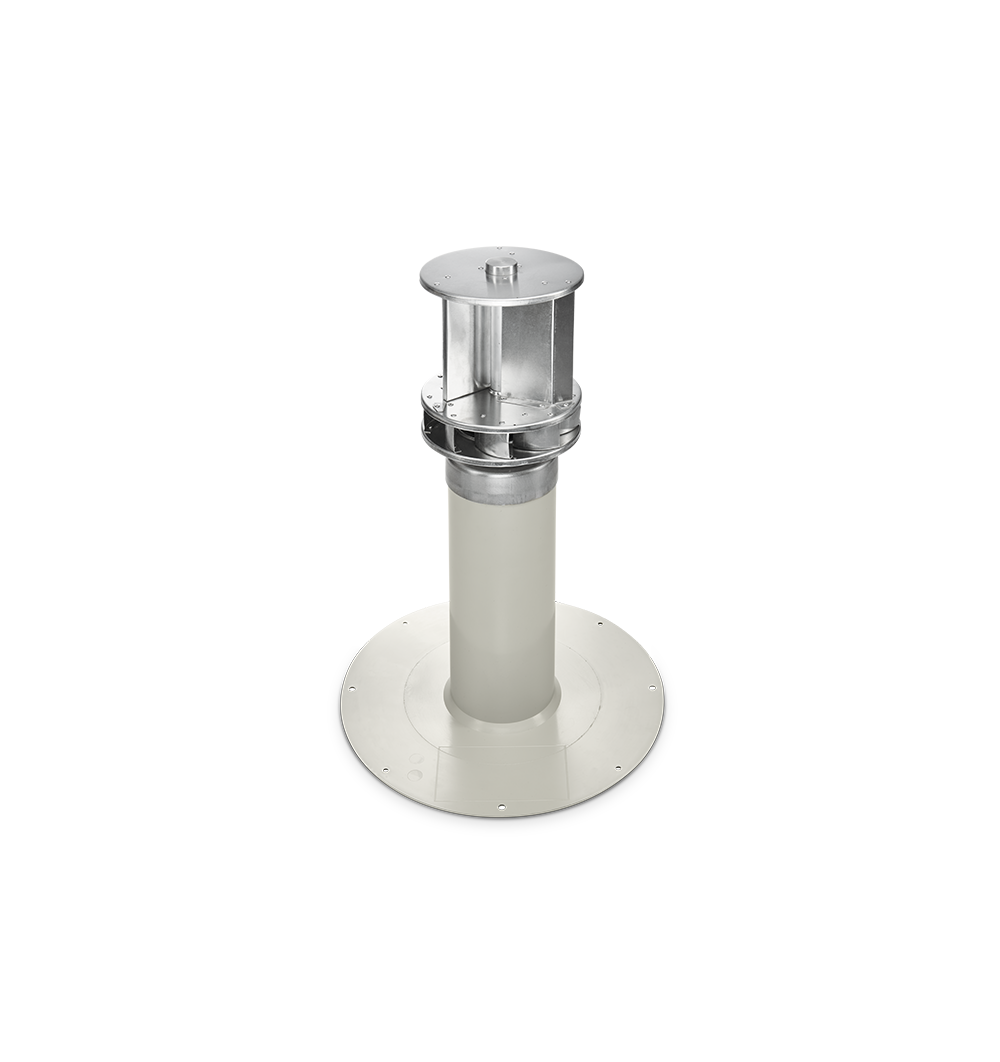 Flat roof refurbishment fans with forced ventilation
Efficient moisture removal through forced ventilation of damp roof systems
View product