Function
The gooseneck and end cap with a sealing function can be used to reliably route power lines, signal cables or pipes through the roof system into the building interior. The gooseneck is delivered pre-assembled as a semi-circular arch and can be fitted directly onto the intended pipe end.
Material
Modified weatherproof, UV-stabilized and low-temperature impact resistant black FPO/PP. The optional end cap prevents rainwater and animals from entering the gooseneck and is manufactured from flexible EPDM, which offers optimal resistance to weather conditions and high durability as a result.
Versions
Material
Diameter
FPO/PP
Black
D 75 mm
(DN 70)
D 110 mm
(DN 100)
D 125 mm
(DN 125)
D 160 mm
(DN 150)
All gooseneck versions are supplied pre-assembled and ready for installation. EPDM end cap with hose clamp (for gooseneck/cable grommet) sold separately.
Technical data
Diameter
Angle
X
Z
Z1
D 75 mm (DN 70)
45 °
7.6 cm
2.0 cm
2.1 cm
D 110 mm (DN 100)
9.7 cm
3.0 cm
2.9 cm
D 125 mm (DN 125)
10.7 cm
3.3 cm
3.3 cm
D 160 mm (DN 150)
12.2 cm
4.2 cm
4.0 cm
Package units
Supplied in cartons, each containing 10 units
(Supplied without flat roof fan.)
Tailored to meet your requirements
Do you have any questions or require a customised version of this product? Talk to our team of experts! We'll discuss the available options with you to see how we can help!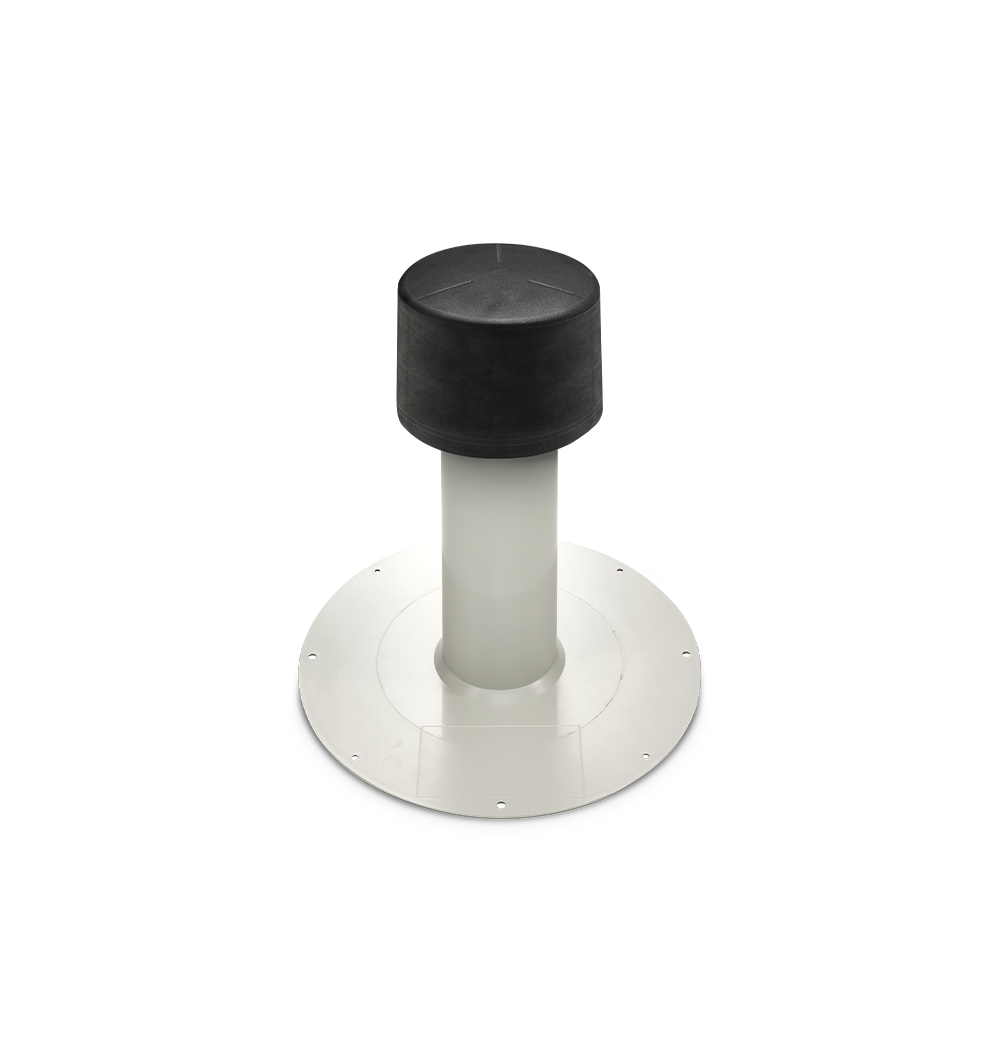 Flat roof fans for cold roofs with weather cap
Ventilation and aeration of flat roof structures – also for removing moisture from damp roof systems
View product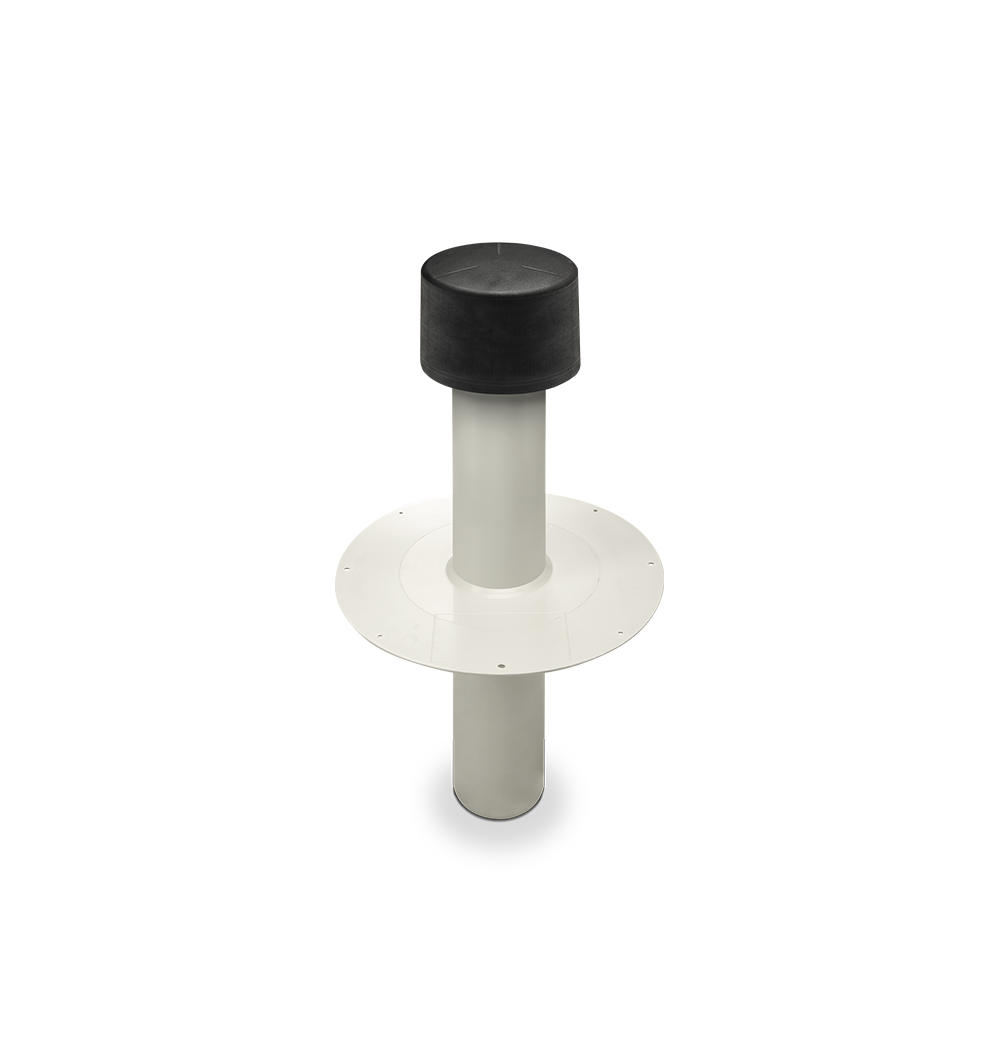 Flat roof fans for ventilation lines with weather cap
Fan for directly connecting ventilation lines through the roof system
View product