Function
Pre-cut roof membrane element for welding on the roof membrane to install KALA lightning protection wire holders: simply position the lightning protection wire holder, place the discus membrane piece on top and weld to the roof membrane.
Material
The discus membrane pieces for installing lightning protection wire holders are available in roof membrane materials PVC, FPO/PP and bitumen (black). A version for PE roof membranes is also available upon request.
Versions
Material
Feature
BIT
Accessory for holder, weldable with roof membrane
PVC
FPO/PP

Also available in PE (roofing membranes based on PE)
Package units
Supplied in cartons, each containing 50 units
Tailored to meet your requirements
Do you have any questions or require a customised version of this product? Talk to our team of experts! We'll discuss the available options with you to see how we can help!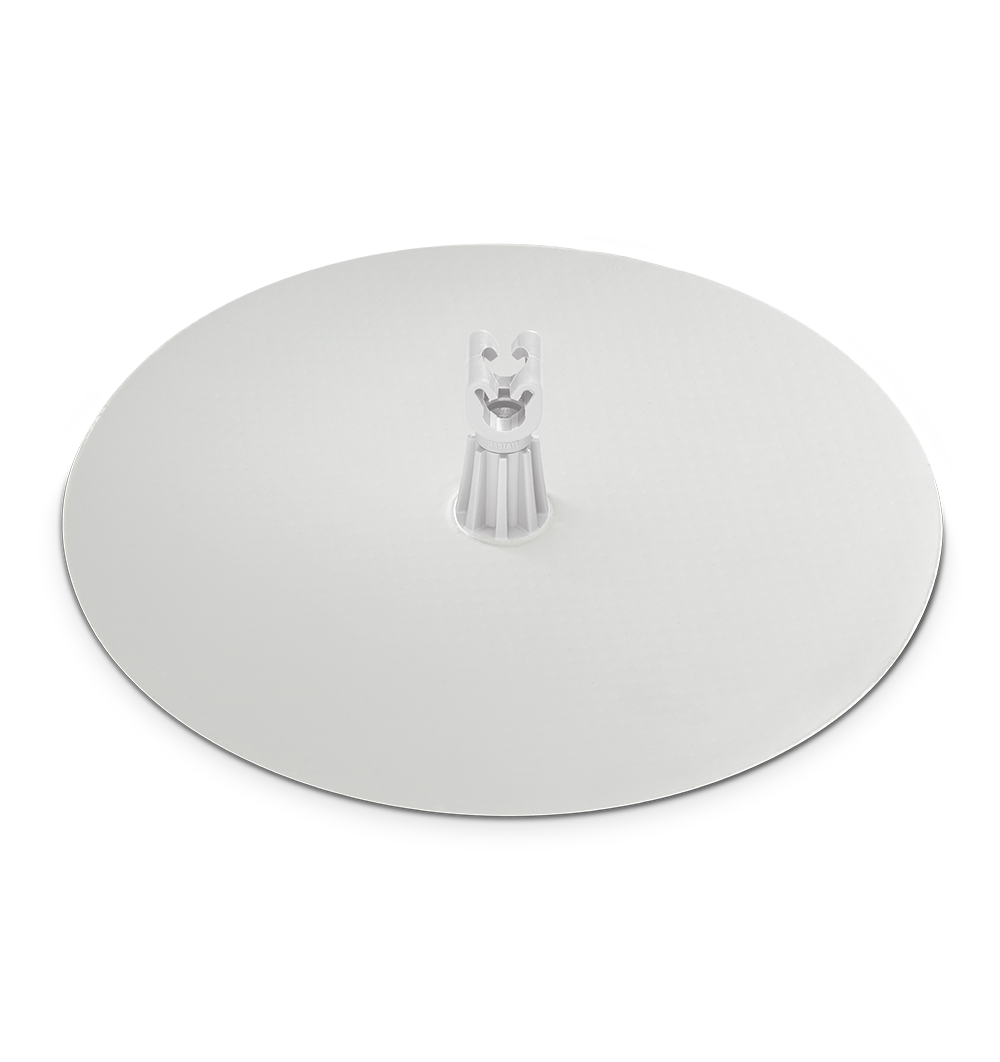 Lightning protection wire holder for wire diameters of 8 to 10 mm
Stable holder to attach lightning protection wires to flat roofs
View product