Function
The base element for the underlayable KALA terrace support system provides a sturdy base for elements to be installed such as tile spacers, equalizer discs and equalizer rings. With the optional pressure disc as a support, it can be used to create a sliding support that protects sealed surfaces such as flat roof sections against abrasion and subsequent leakage issues.
Material
The base element is made from black FPO/PP: A weatherproof, UV-stabilized and highly low-temperature impact resistant plastic.
Versions
| Height | Diameter |
| --- | --- |
| 18 mm | D 120 mm |
Package units
Supplied in cartons, each containing 150 units
Tailored to meet your requirements
Do you have any questions or require a customised version of this product? Talk to our team of experts! We'll discuss the available options with you to see how we can help!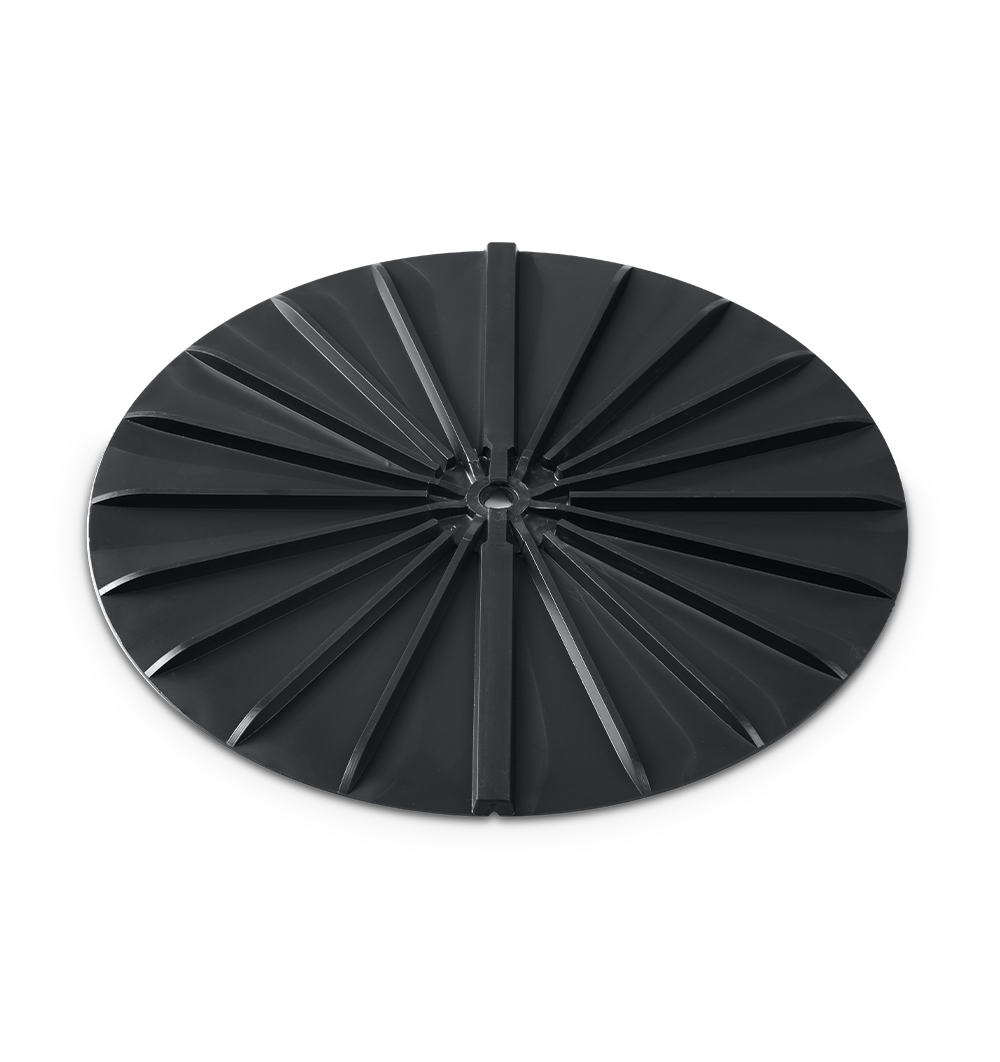 KALA pressure discs for terrace support systems
Terrace sliding support system substrate for quick and precise terrace construction
View product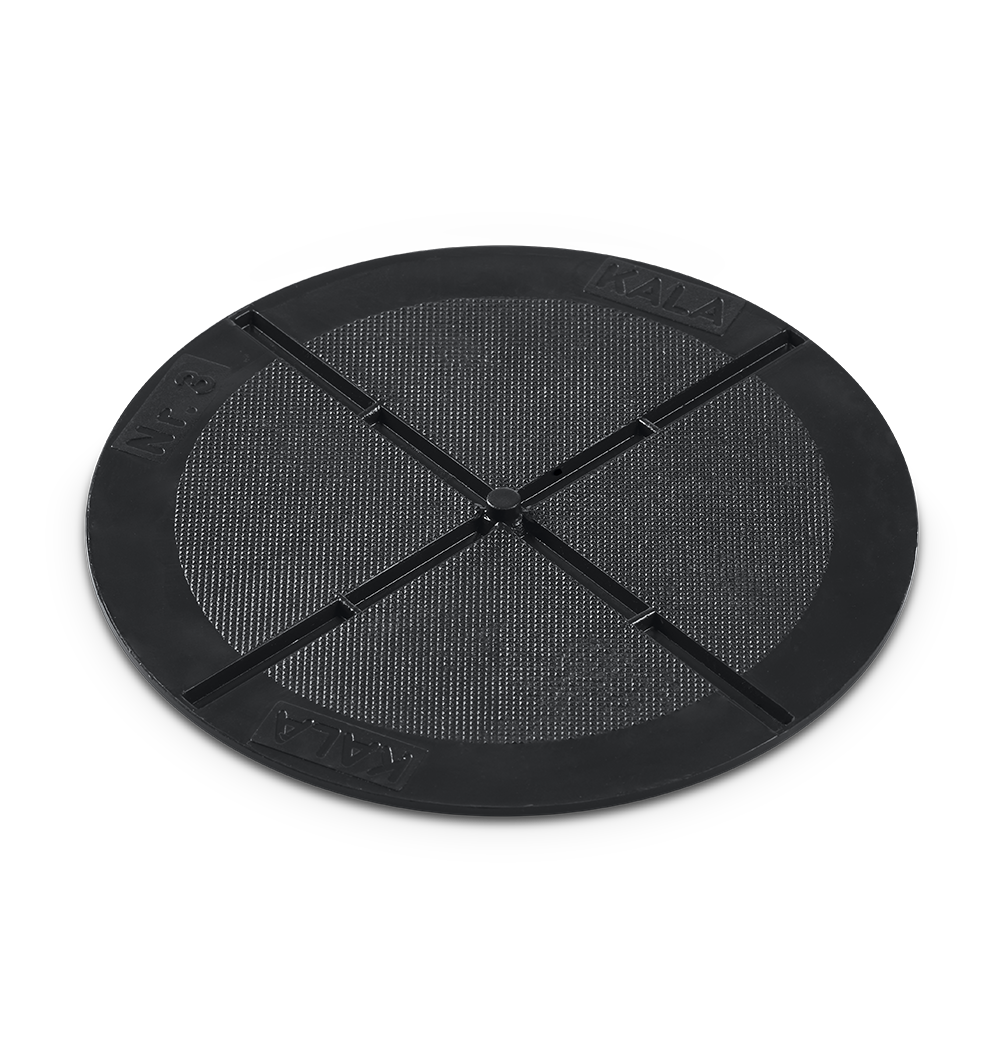 Equaliser disc, splits into quarters
3 mm terrace support system height increasing element for quick terrace construction
View product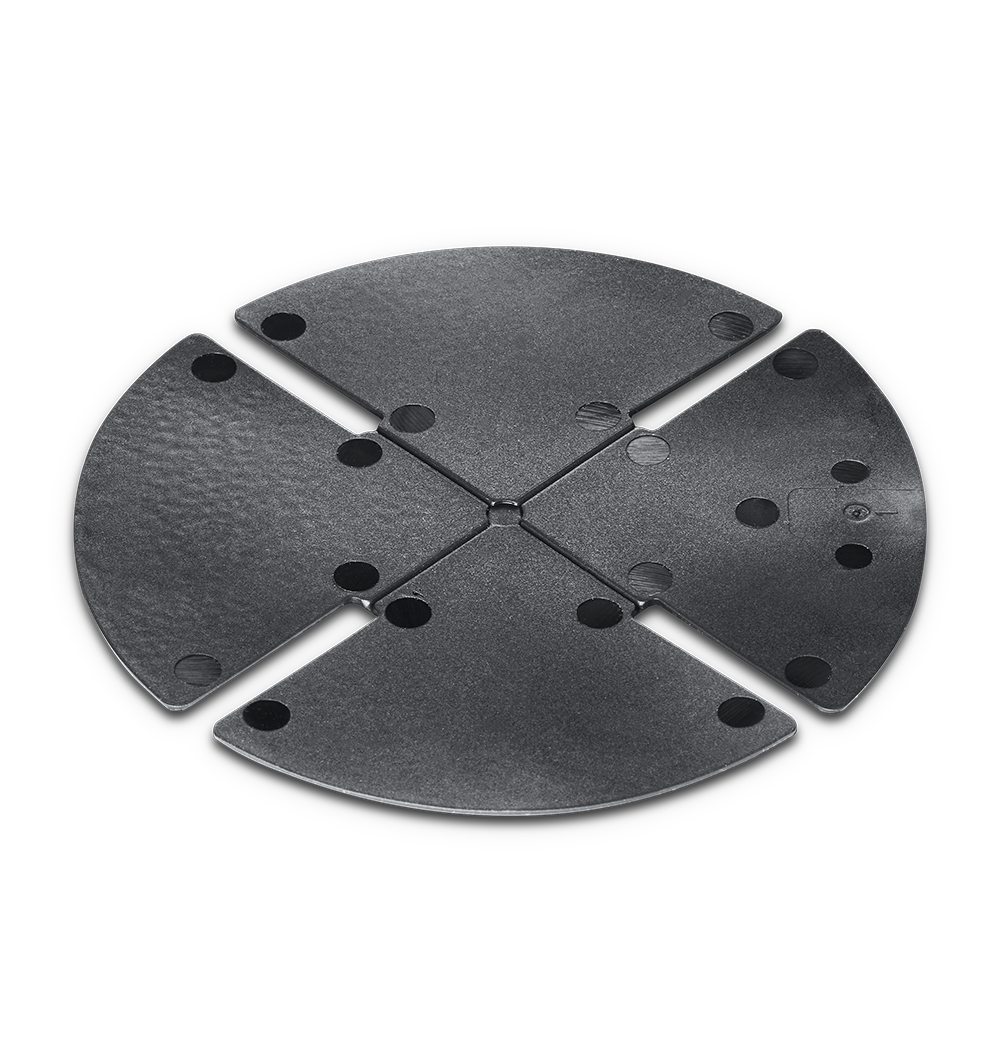 ProSilent equaliser disc for terrace support systems, splits into quarters
Insulation element to reduce the sound of footsteps, noise and level heights for all KALA support systems
View product