Function
The universal weather cap is suitable for all conventional roof fans: It just needs to be attached to the opening and can be easily removed for inspection and cleaning. Nevertheless, the cap is securely locked in to prevent it from breaking off due to weather conditions.
Material
Modified weatherproof, UV-stabilized and low-temperature impact resistant black FPO/PP
Technical data
h
118
mm
D1
ø 180
D2
ø 125
D3
ø 116
D4
ø 110
D5
ø 102
Package units
Supplied in foil bags, each containing 1 unit
Tailored to meet your requirements
Do you have any questions or require a customised version of this product? Talk to our team of experts! We'll discuss the available options with you to see how we can help!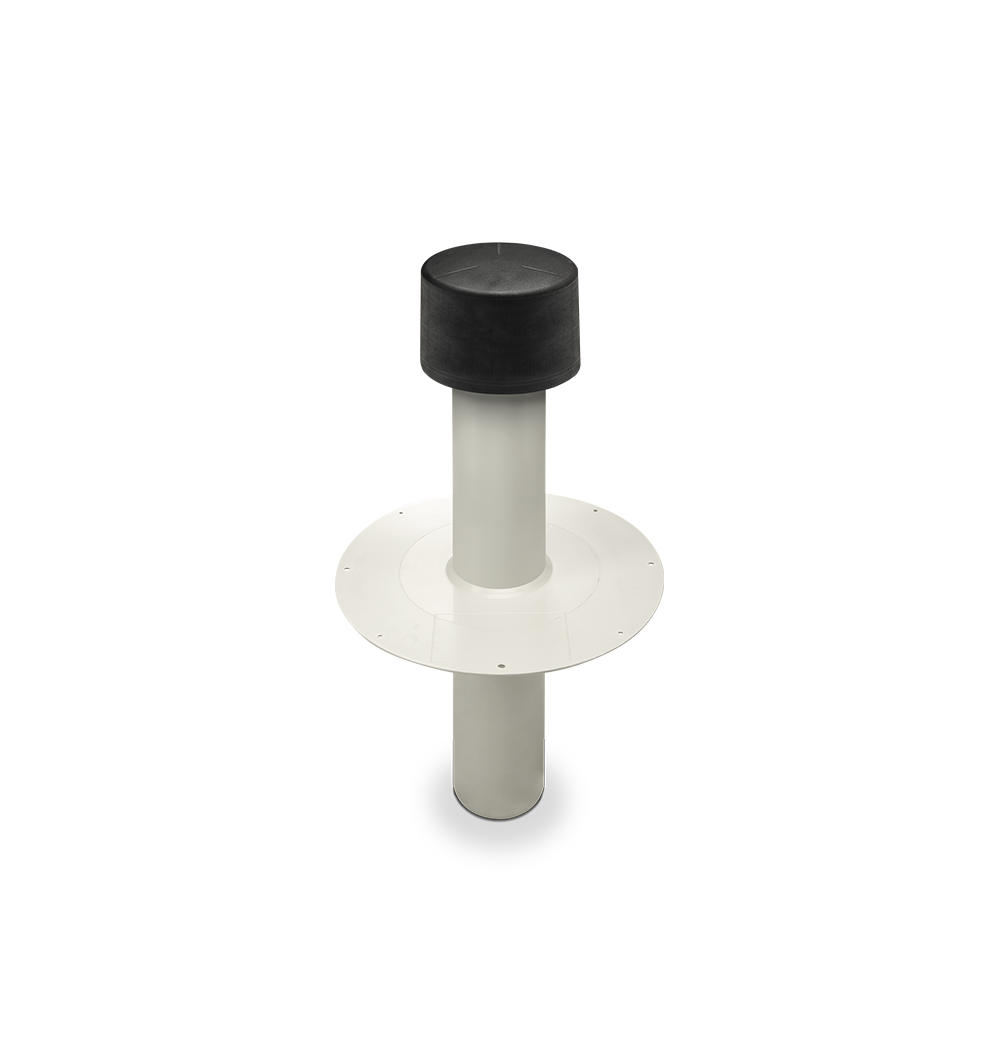 Flat roof fans for ventilation lines with weather cap
Fan for directly connecting ventilation lines through the roof system
View product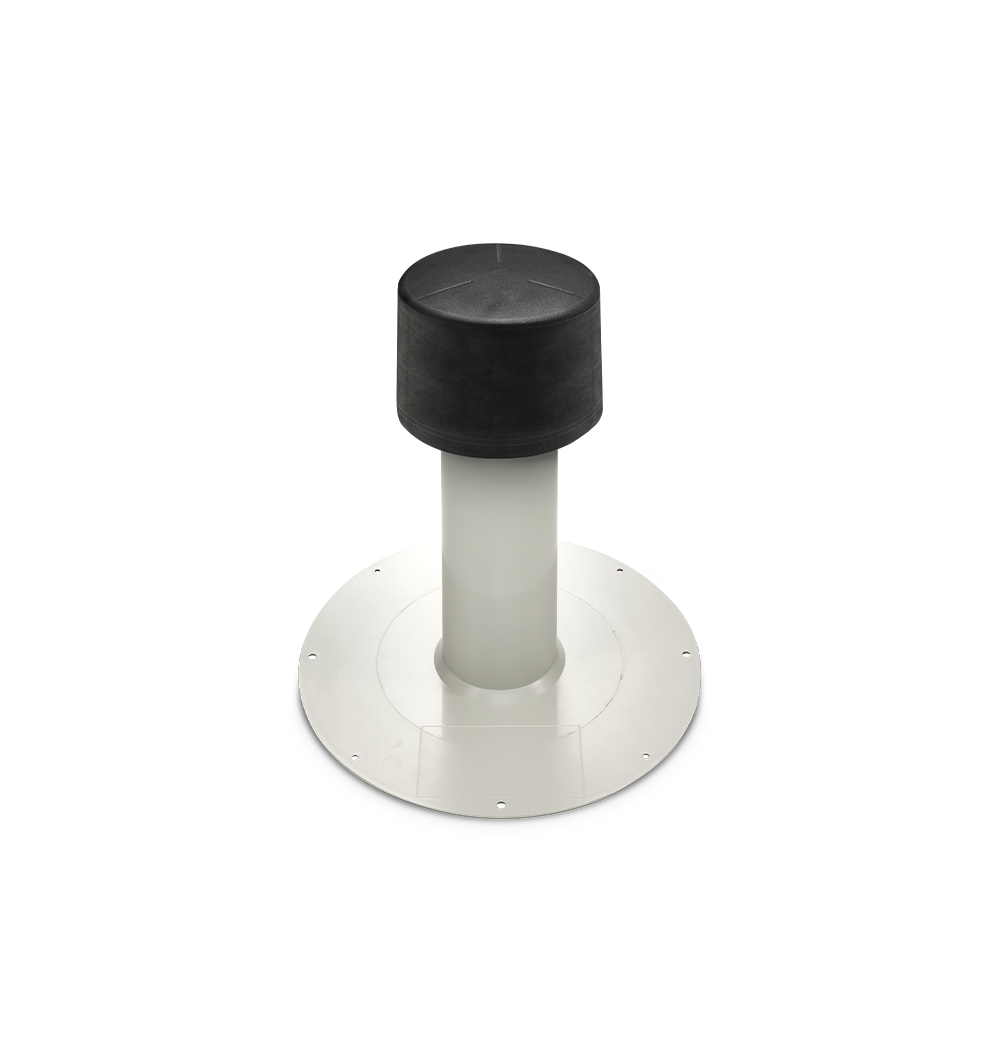 Flat roof fans for cold roofs with weather cap
Ventilation and aeration of flat roof structures – also for removing moisture from damp roof systems
View product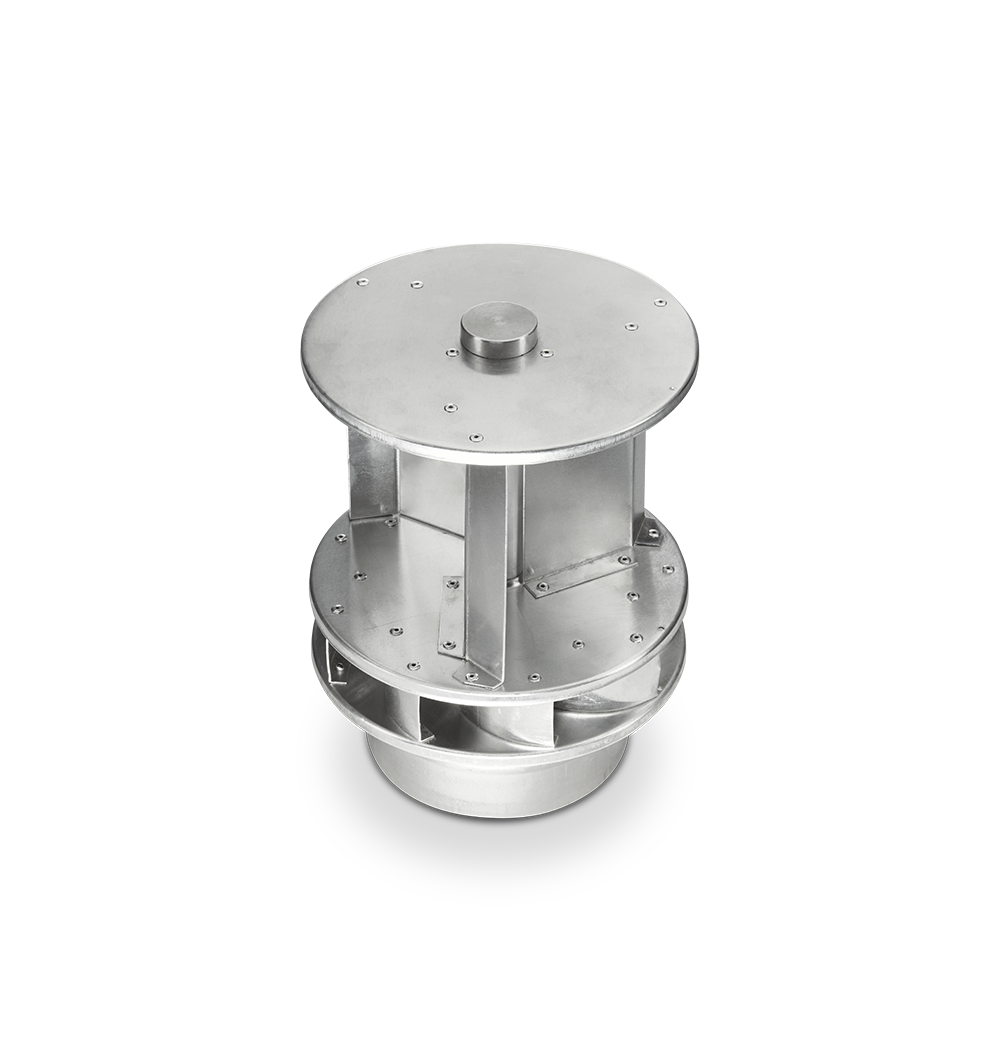 Ventalu forced ventilation DR-S
Ventalu variants adapted to KALA fans for forced ventilation and increased moisture removal from damp roof systems
View product