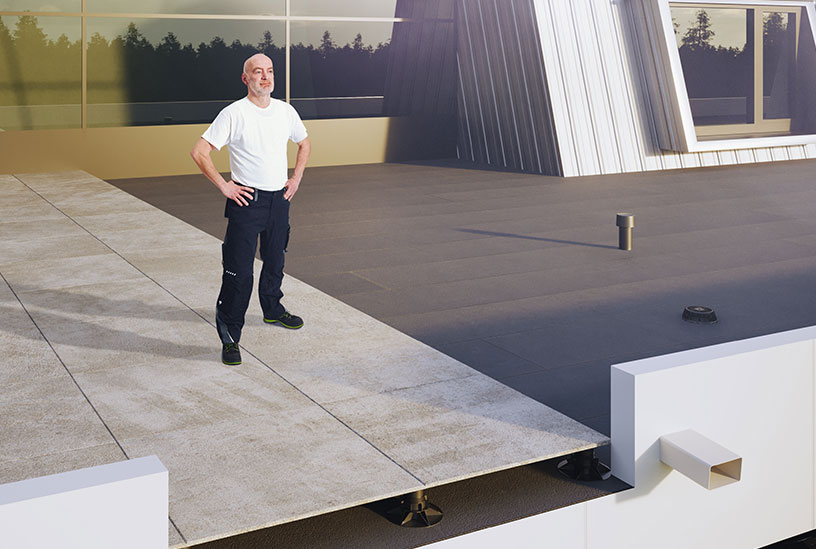 Flat roofs & terraces –
That's how it's done.
KALA products are quick and easy to install, allowing speedy progress on construction sites. Why are all of our flat roof drainage solutions, ventilation solutions, terrace support systems, universal grommets and many other products so easy to use? Because we're practical!
Learn more
Roof and terrace accessories – designed by professionals for professionals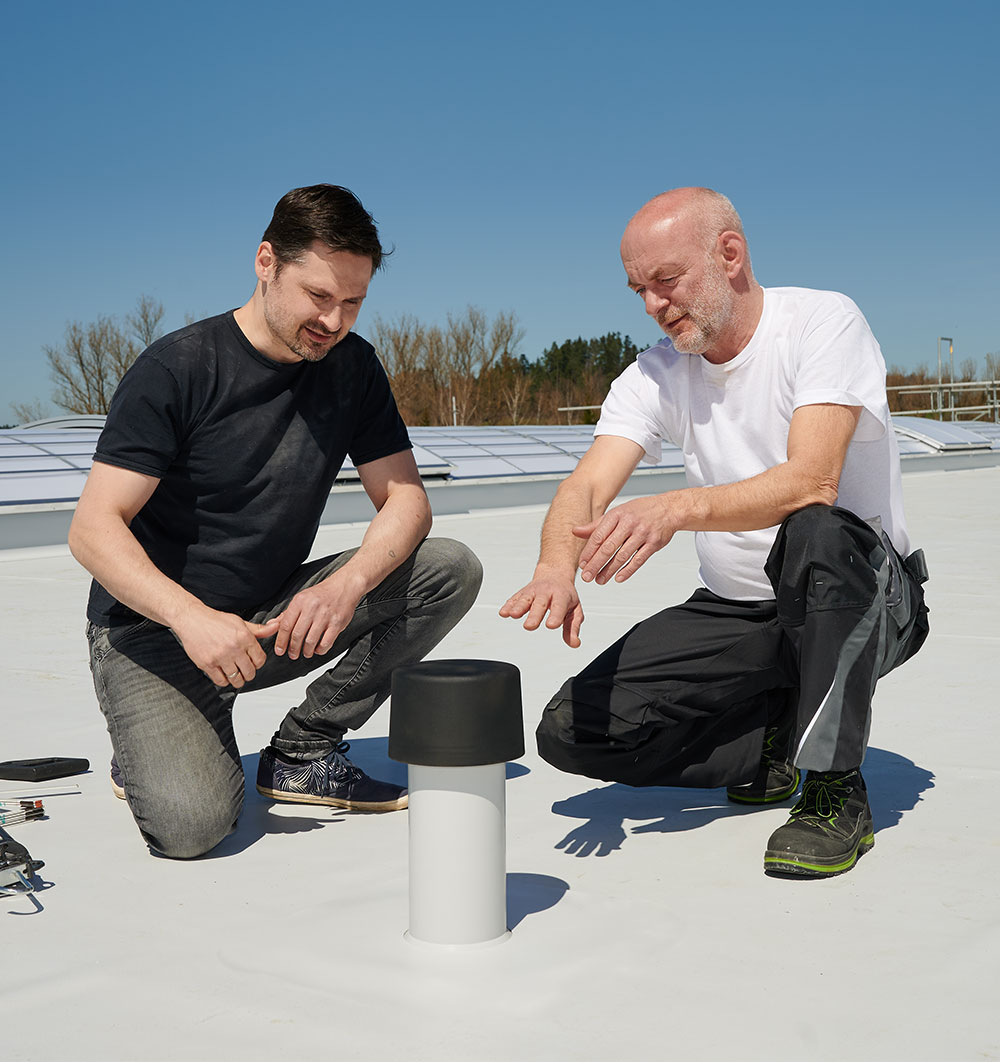 Our philosophy
The KALA team are all experienced craftsmen, which is why our products are efficient and easy to use: That's how it's done.
Learn more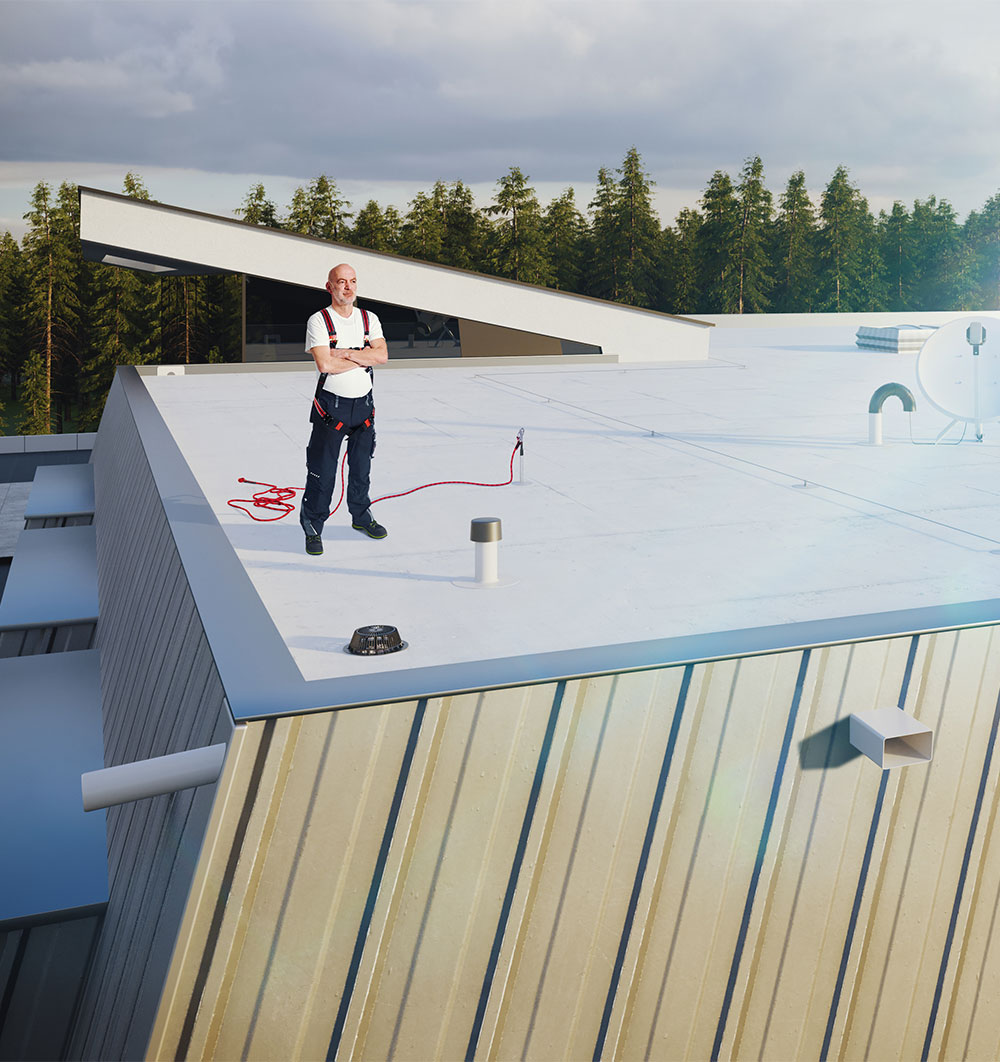 Flat roof systems
Flat roof drainage, ventilation, universal grommets and prefab corners: Learn more about our versatile accessories!
Roof systems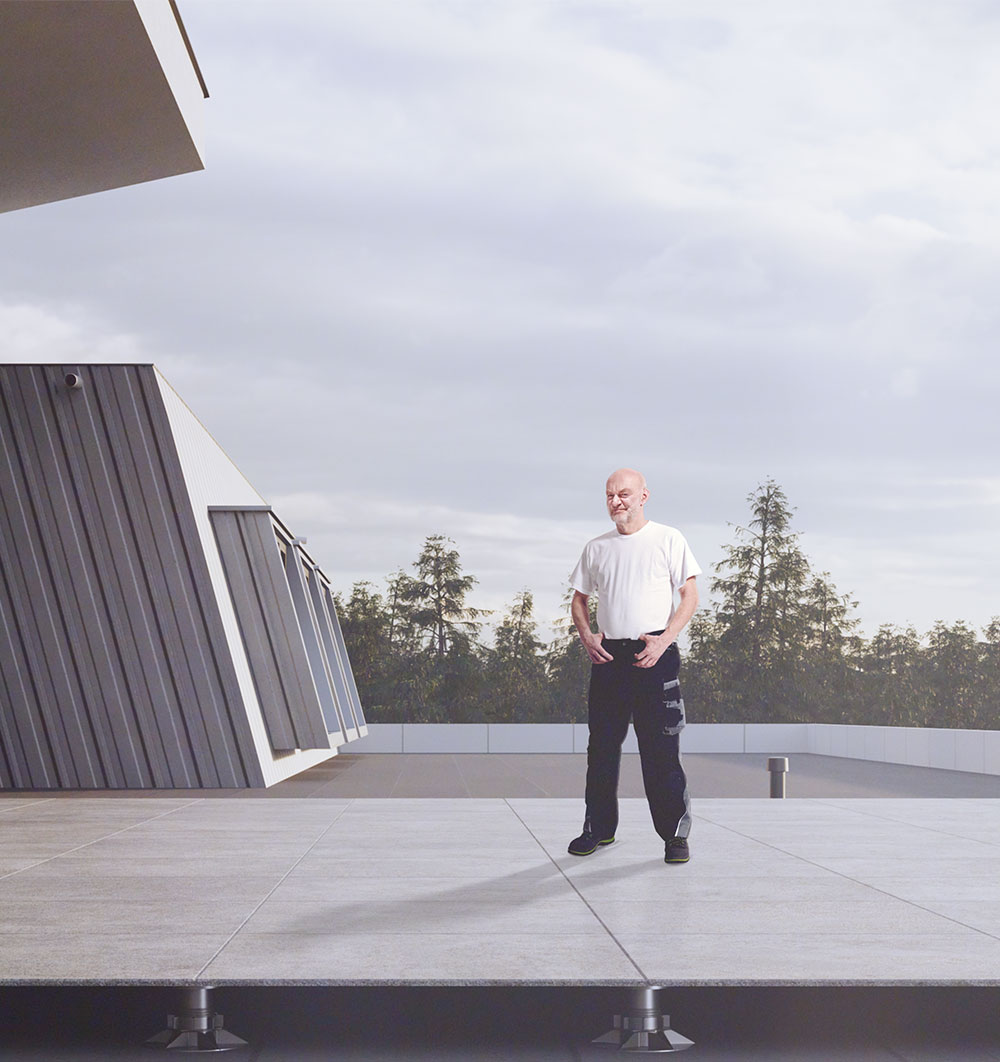 Terrace systems
Use our terrace support systems to quickly lay and align surfaces onto flat roofs or uneven surfaces. That's how it's done!
Terrace systems