Function
The inspection fitting facilitates regular, simple and safe inspection of flat roofs without requiring any destructive penetration into the roof envelope. This ensures leaks are quickly detected and helps to significantly minimise the amount of damage: The fitting is installed at the lowest point of the roof structure on the vapour barrier. After opening the cap and removing the insulation core, it is easy to visually check whether moisture has been collected at the base of the inspection fitting.
Material
Weatherproof plastic, UV-resistant design with low-temperature impact resistance. The inspection fitting includes a dimensionally stable insulation core made from rigid foam. On request, the inspection fitting is also available with a bitumen connection sleeve
Versions
Material
Height
Technical information
BIT
475 mm
D 125 mm
(DN 125)
Special sizes available on request / The processing instructions of the roof sheeting manufacturer must be observed; Materials and material compounds used may be subject to change.
Technical data
H
475
mm
D pipe D1
125
D sheet D2
380
Package units
Supplied in polybags, each containing 1 unit
Tailored to meet your requirements
Do you have any questions or require a customised version of this product? Talk to our team of experts! We'll discuss the available options with you to see how we can help!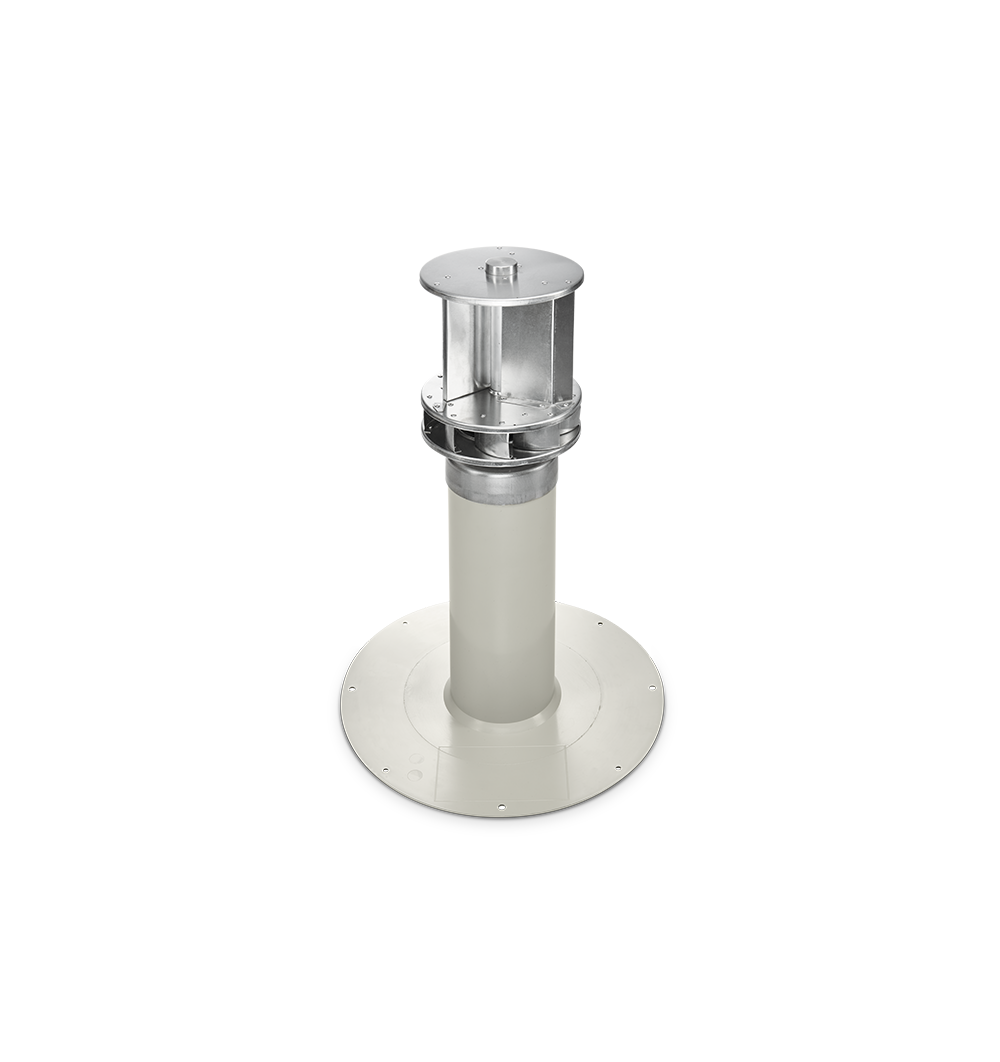 Flat roof refurbishment fans with forced ventilation
Efficient moisture removal through forced ventilation of damp roof systems
View product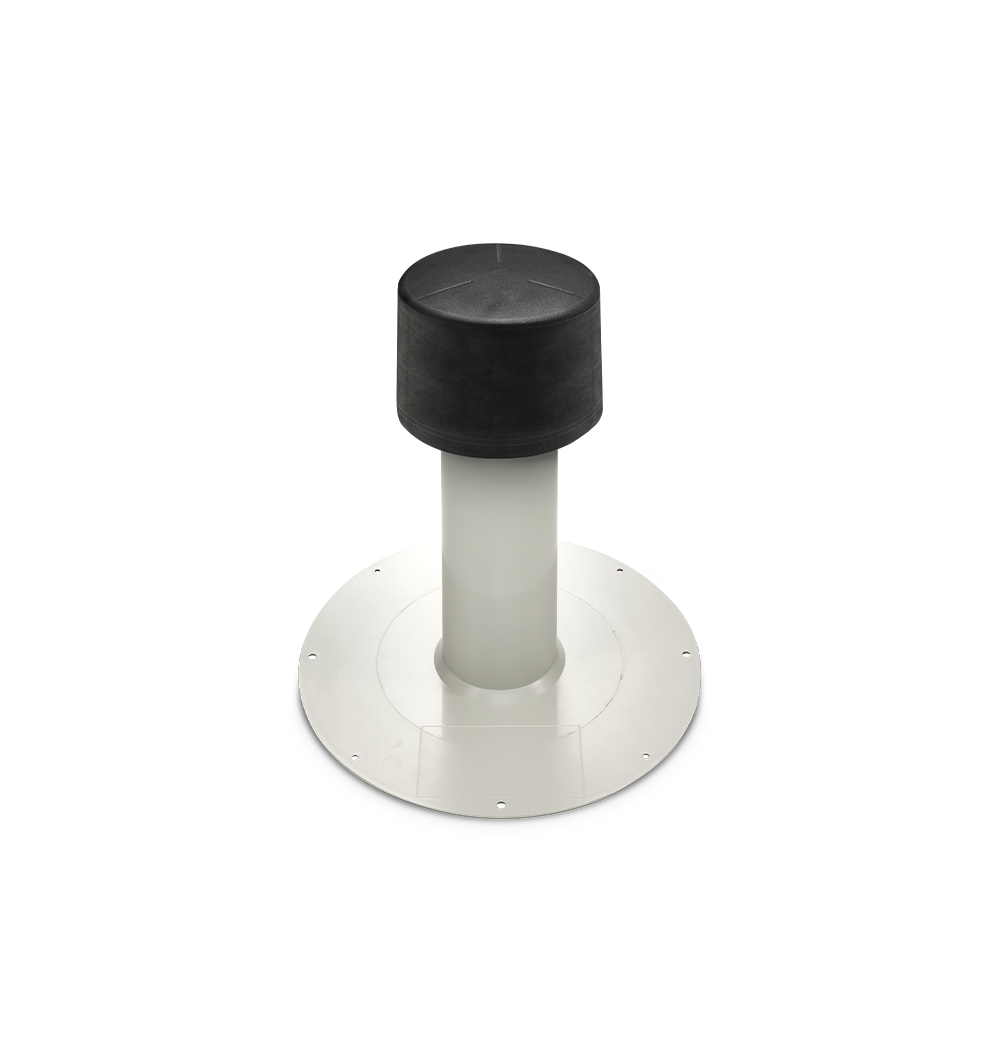 Flat roof fans for cold roofs with weather cap
Ventilation and aeration of flat roof structures – also for removing moisture from damp roof systems
View product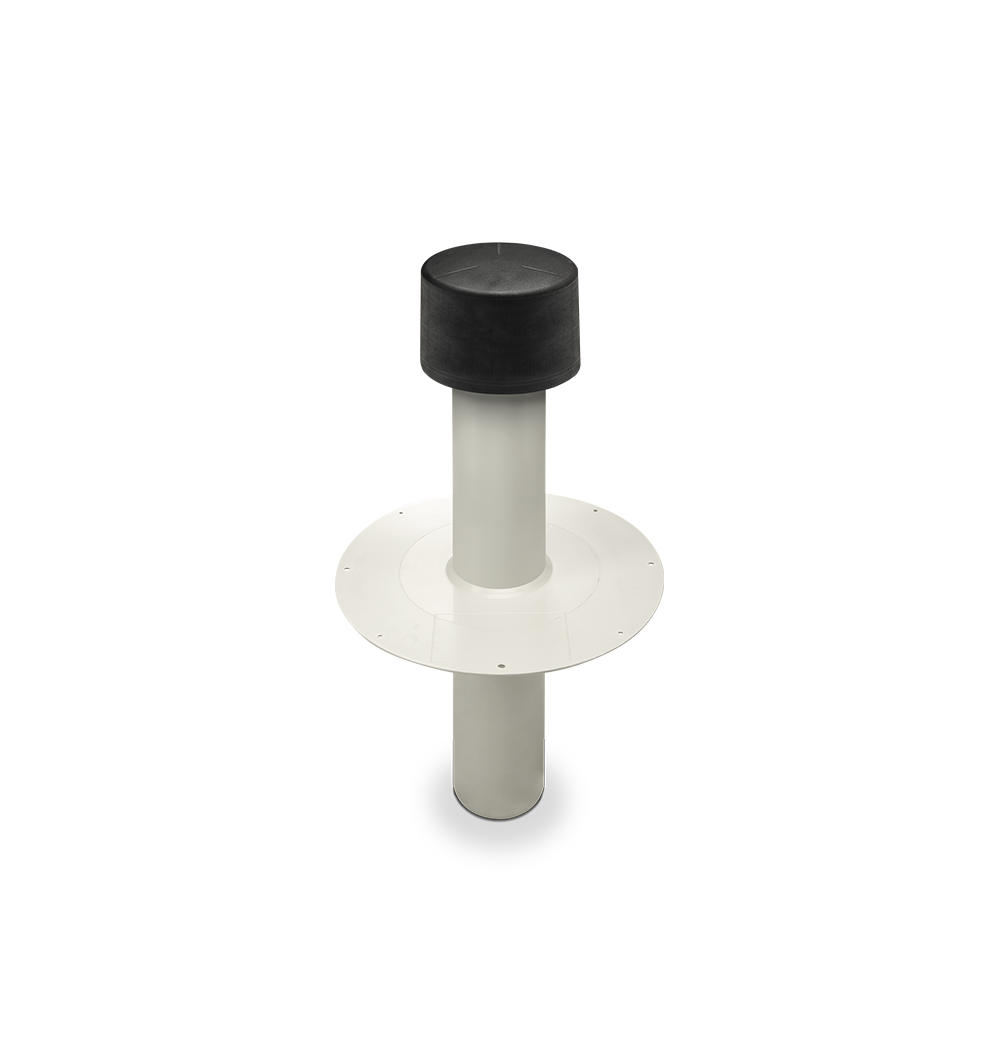 Flat roof fans for ventilation lines with weather cap
Fan for directly connecting ventilation lines through the roof system
View product