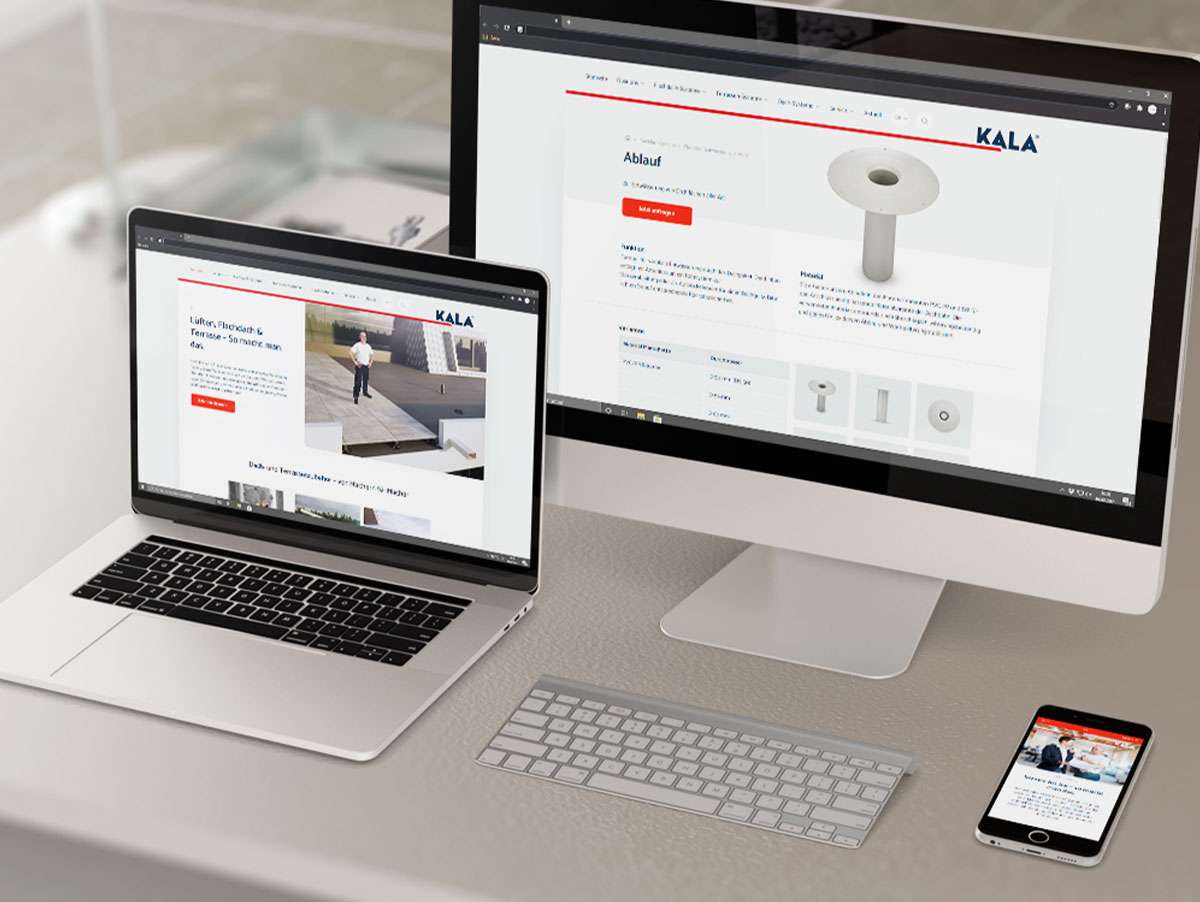 www.kala.de in a new outfit
KALA is always up-to-date – therefore it was high time for a completely renovated website. From now on, we are presenting ourselves on the World Wide Web in a way that befits a modern, customer-oriented company: clearly laid out, with a high-quality look and consistently user-friendly. Have fun clicking your way through it!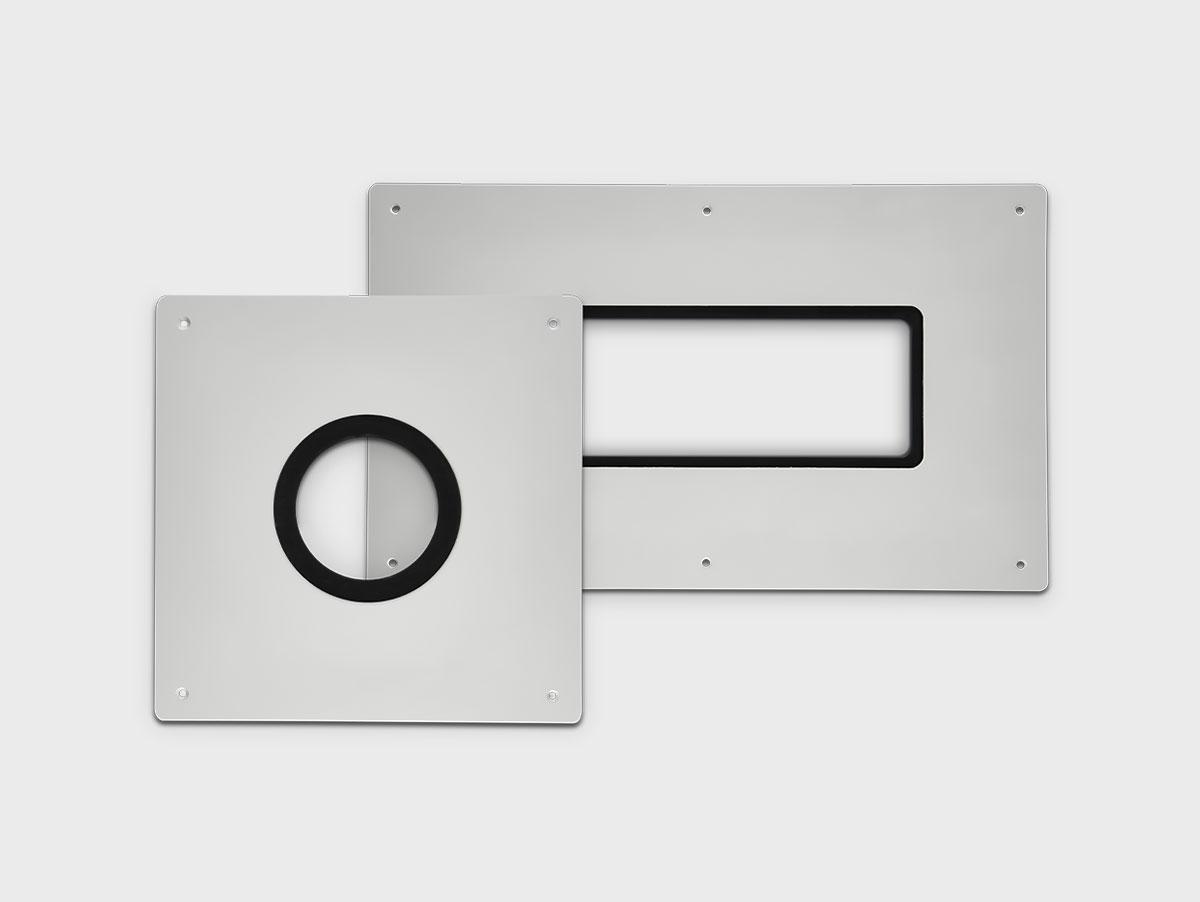 Vapour barrier panel for spouts and emergency overflows
Permanently vapour-tight pipe passages to the attic are now so easy: The new vapour barrier panel from KALA for spouts and emergency overflows (round and rectangular) is supplied pre-configured – including a weather-resistant, UV-resistant and cold impact-resistant PVC base plate and durable EPDM sealing insert.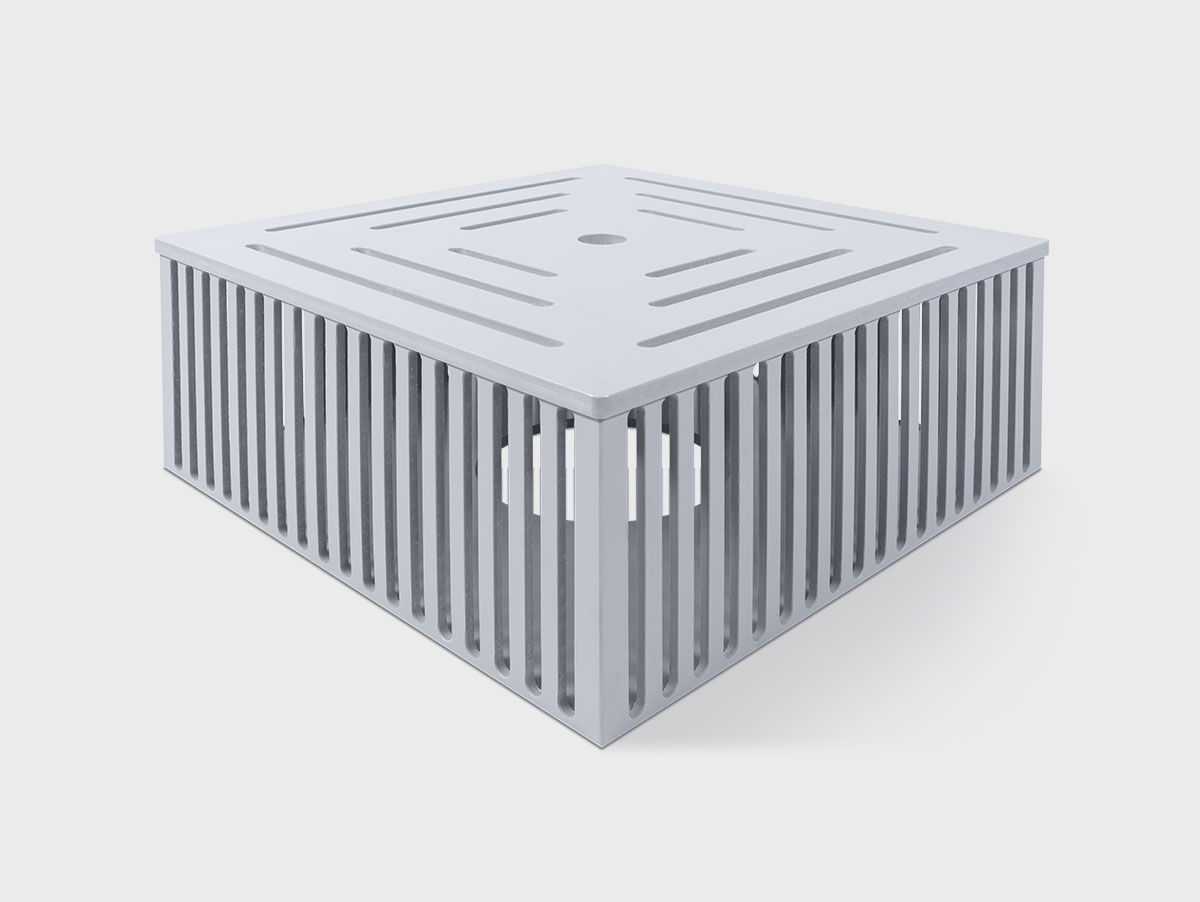 Clean solution: new inspection shaft
Our innovative and easy-to-mount attachment for KALA drains reliably retains coarse dirt in green roofs and also prevents deposits from accumulating on the gully. Particularly practical: The shaft cover can be easily removed for inspection and maintenance purposes.