Function
Effectively and permanently avoid blockages in your flat roof drain system with KALA gravel baskets/scupper grating for universal use: Reliable retention of coarse dirt particles to prevent obstructions from accumulating in your drainage system. The LGA-certified, flow-optimised design ensures minimal loss of flow and high performance, even during torrential rain. Simply open the lock using the rotary knob – turn the knob to the left, it jumps up and indicates unlocking, press the spreader feet together and insert them into the drain or gully. The gravel basket must lie flat on the surface all around. Press the locking button down and turn it to the right to lock – done.
Material
Our gravel basket Vario Fix is made from HDPE, a highly weatherproof, UV radiation blocking, and low-temperature impact resistance material.
Versions
Accessory suitable for
Diameter
Drain D 50 – D 160
Basket-D 260 mm
Basket-H 95 mm
Due to its levelless adjustable spreading feet, the universal gravel basket is suitable for all drain diameters up to 160 mm (DN 150). We also offer customised designs and versions for rounded scuppers on request!
Technical data
H1
95
mm
H2
77,50
D1
259
D2
D 50 – D 160
Package units
Supplied in cartons, each containing 10 units
Tailored to meet your requirements
Do you have any questions or require a customised version of this product? Talk to our team of experts! We'll discuss the available options with you to see how we can help!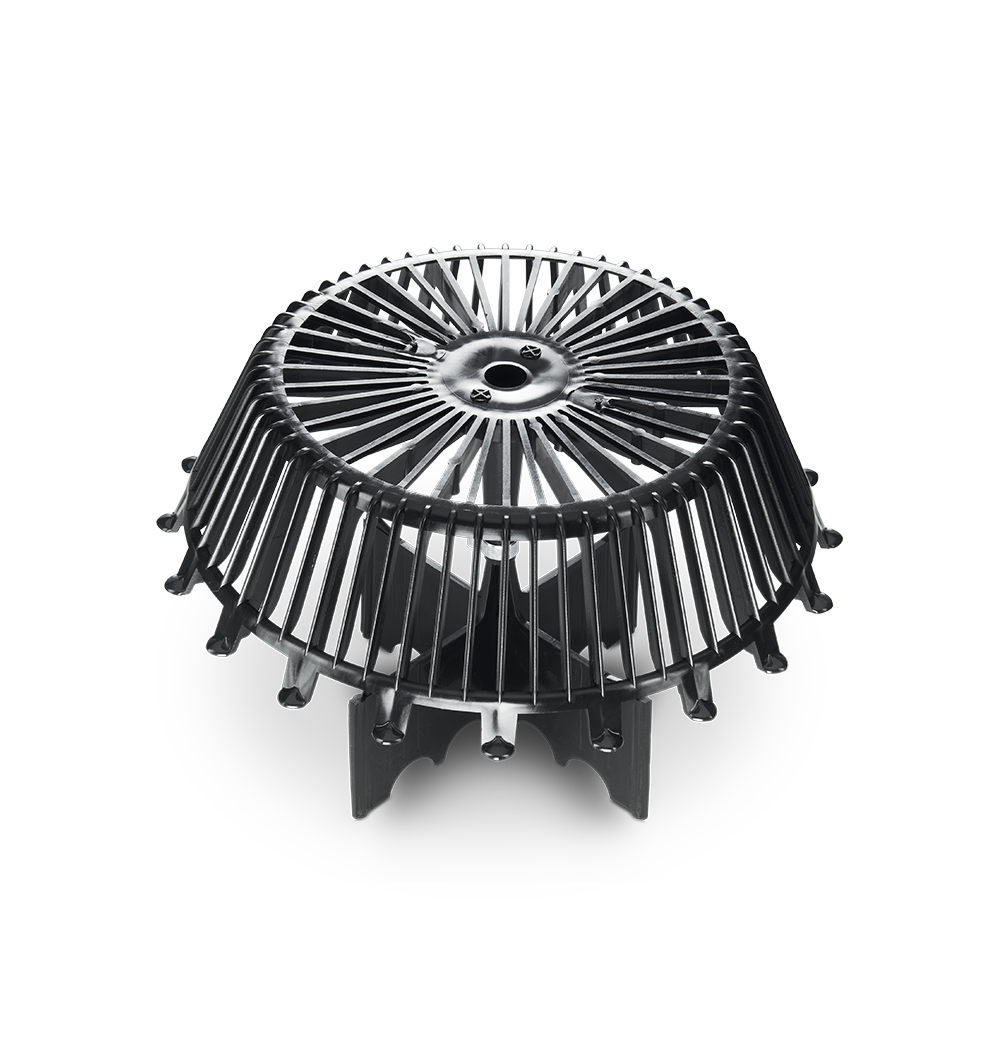 Gravel basket Classic
Flow-optimised and LGA-certified filter attachment for reliable retention of coarse dirt particles, with centering cross for scupper, drains and gullies
View product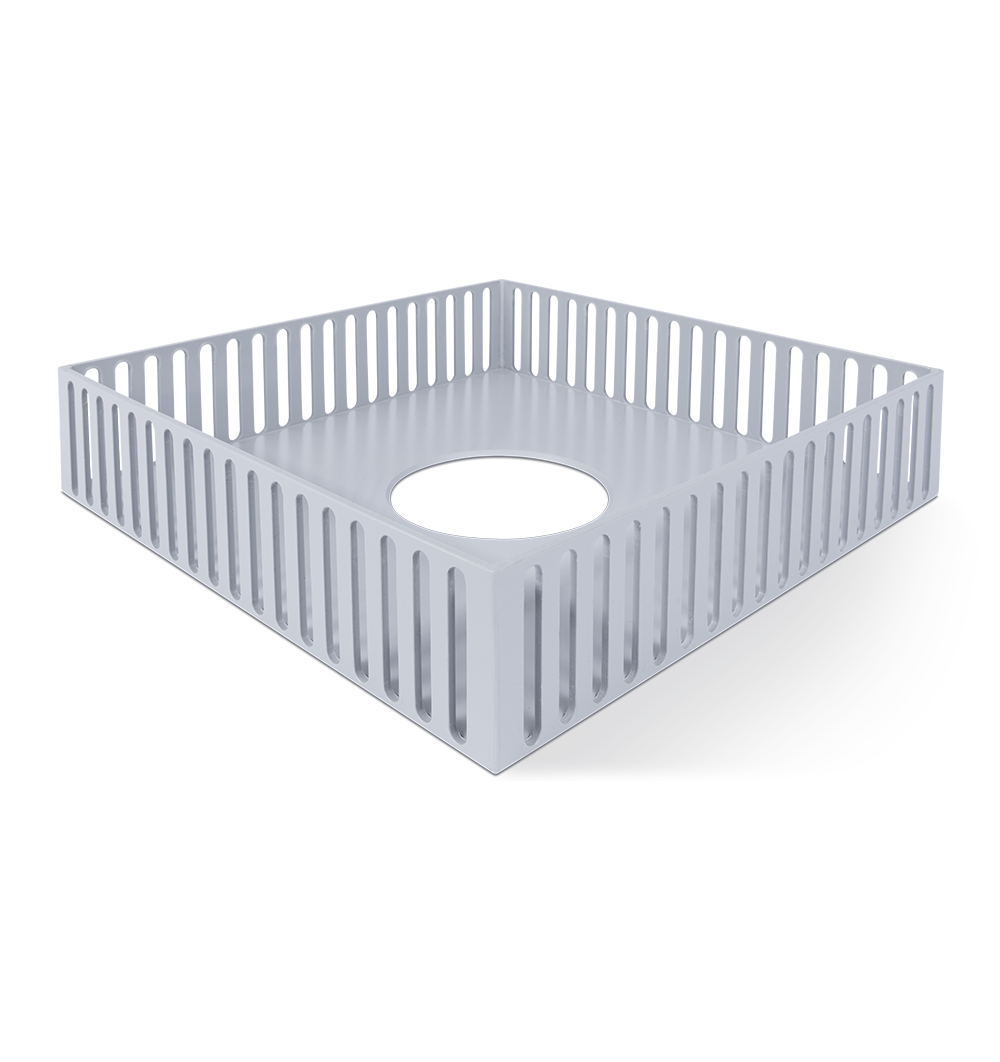 Gravel guard frame
The gravel guard frame reliably retains coarse dirt for gravel and other loads, preventing it from accumulating at the drain.
View product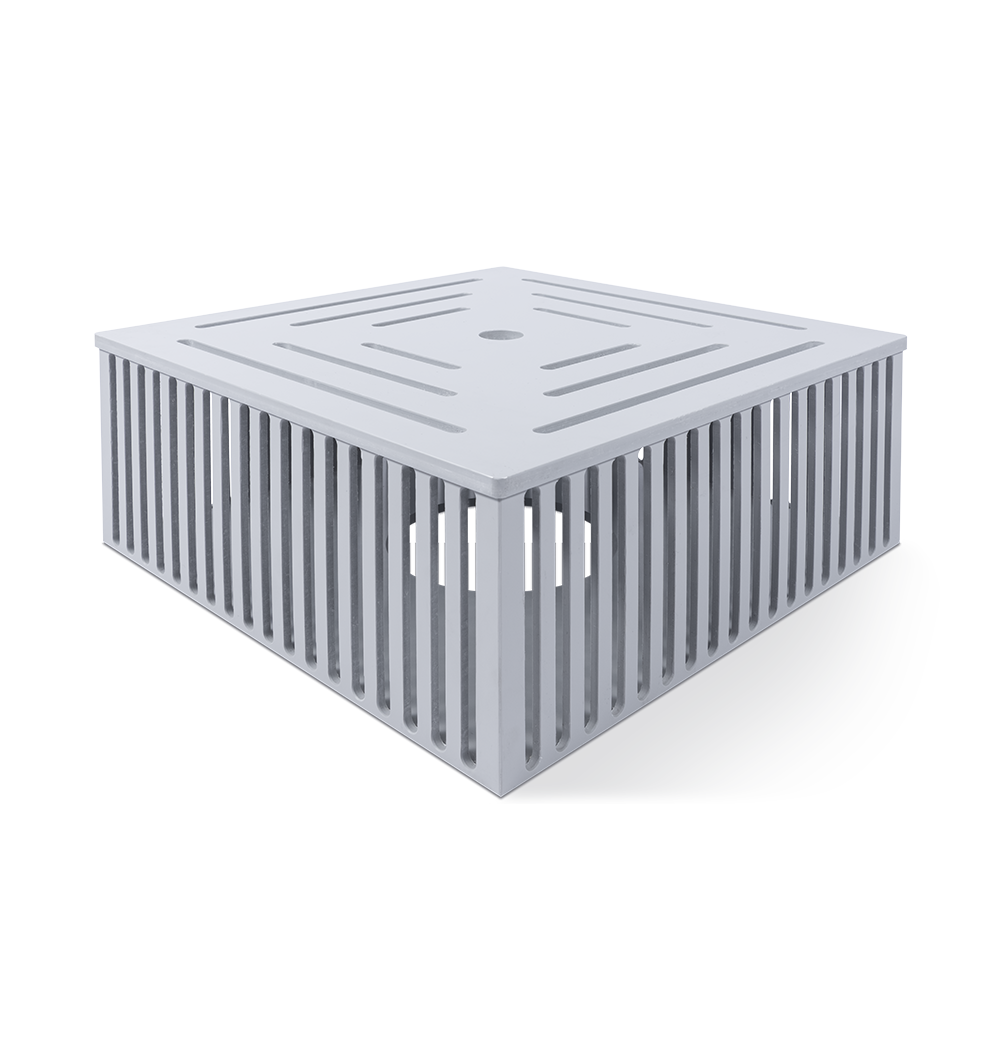 Inspection chamber
The inspection chamber reliably retains coarse dirt on green roofs, preventing it from accumulating at the drain.
View product